This year's event featured Rolls Royce and Bentley but in addition to a large display of Rolls Royce' and Bentleys, nearly 200 of the finest American and European classics have been displayed in 25 classes.
This years' Grand Marshall was Otis Chandler,himself a collector of unique classic autos and classic motorcycles. He entered his 1931 DUESENBERG J LeBaron Special Phaeton, which won the award for the Most Elegant car of the show.
Winning classes included:
For a complete list of the 1999 winners click here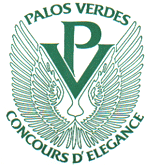 Among the judges was Tom Sparks, a judge of many Concours events throughout California, and Chief Judge was Dick Boberg.