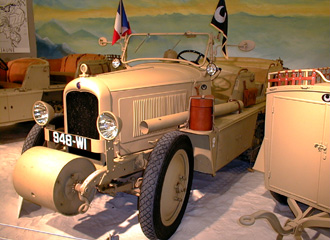 The Citroen P17 was especially designed for extreme cold.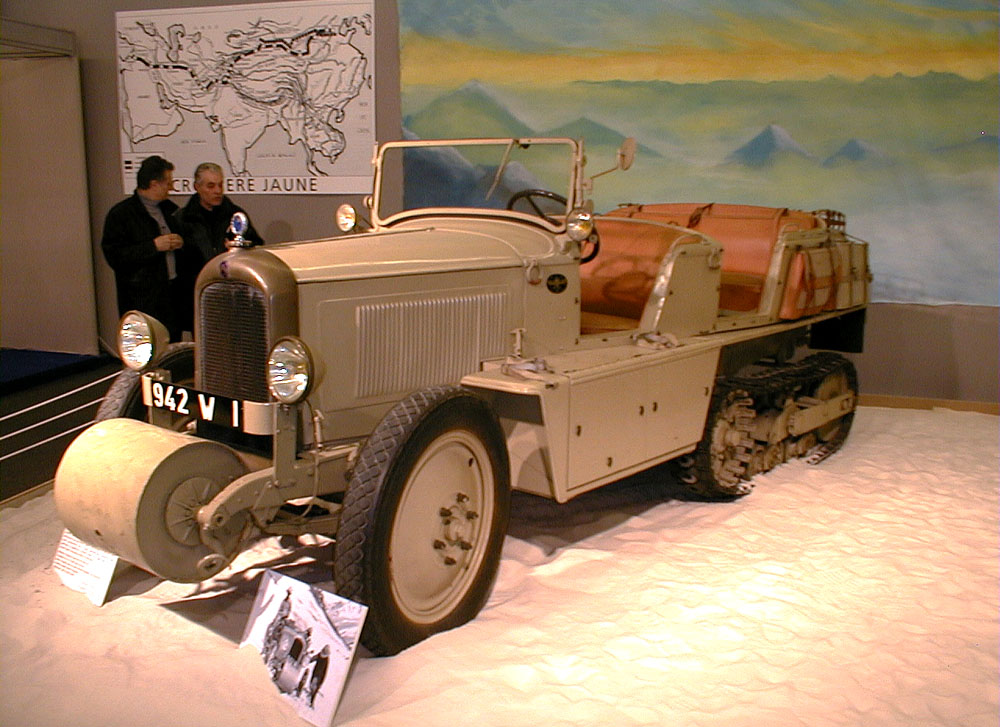 La Croisière Jaune
The Yellow Cruise
As early as 1928, Georges-Marie Haardt dreamt of opening up the "Silk Road" - the legendary route which was used for trade between China, Persia, Arabia and Europe - to the automobile. Enthusiastic as in the cases of the previous two excursions, André Citroën decided to finance the project as well to the largest part, which would need several years of preparation and planning.

Given the distance of the Black Cruise with 28,000 kilometers, the 30,000 to be covered by the La Croisière Jaune or Yellow Cruise, leading from Beirut to Peking (Beijing), do not seem to be much more demanding to man and machine - the route instead would include much more demanding terrain than the African continent presented. Driving through Russian Turkestan, Sinkiang and the Gobi Desert up to the Yellow River, political uncertainties - firstly in the USSR and then in Afghanistan - led to a change in the itinerary, and forced the team to cross Kashmir - 15,000 feet above sea level. This ultimately led to the idea of splitting the expedition into two groups to increase the chances of success. One was to leave from Beirut and attempt to climb through the Himalayas (the Pamir group) - and the other would set out from Tien Tsin (the China group) in opposite direction and attempt to meet each other.

After experiencing several dangerous adventures in strife-torn countries, and even being taken hostage by a war lord for 3 months, the Pamir group, which consisted of 24 people and six Citroën Kegresse P17 especially fitted to cope with the extreme cold, made it to Aksu on October 8th 1931. The China group had been waiting there already for several days. Both groups then set out together on the road to Beijing, where they arrived on February 12th 1932. The teams received an enthusiastic reception. Unfortunately, Georges-Marie Haardt was never to return to France - exhausted, he went down with influenza and died in Hong Kong on March 15, 1932. His death brought a sudden end to the successful history of expeditions with Citroën automobiles.