- Highlights -
The 62nd Pebble Beach Concours d'Elegance 2012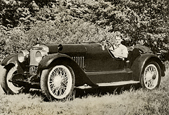 ...featured Cars of the Maharajas such as Bugatti, Daimler, Rolls-Royce, Hispano-Suiza with custom coachwork. Also Mercer, Fiat and Special Classes: including Shelby AC and AC Cobra, 50 years of Saoutchik Coachwork, , also Sport Customs from the 1930s-50s and German Motorcycles. more...
(Photo courtesy of Johnny Crowell/Pebble Beach Concours d'Elegance)
The Quail, A Motorsports Gathering
...payed tribute to Pre-war Alfa Romeos, the 50th Anniversary of Iso Automobili and Sport and Racing Motorcycles. Also a fireside chat with Sir Sterling Moss, test drives of Jaguar, Mercedes and Land Rover, and Bonhams 2-day Auction.

more...

Concorso Italiano- 'A Celebration of Italian Style'
...honored Pagani Automobili, featured the 'Huayra', new for 2013.

more...

Rolex Monterey Motorsports Reunion
...featured Ford Motor Company's Shelby Cobra Heritage Display-honoring the 50th Anniversary of the Shelby Cobra and Carrol Shelby with 11 notable cars and a recreation of the original design studios.
Historic race and sports cars in 17 groups such as 1966-1972 Trans-Am,50s and 60s GT cars and Formula Atlantic including Sports racing and Touring cars from pre-1940 through 1979. more...
Gooding and Co. Auction
...featured legendary autos including

a 1955 Maserati A6G/54 Frua Berlinetta, an outstanding 1966 Shelby 427 Cobra, ultra-rare 1936 Mercedes-Benz 540 K von Krieger Special Roadster,

and Prince Louis Napoleon's 1938 Bugatti Type 57C Stelvio, among many other sensational classics. more...
(Photos courtesy Gooding & Company)
Russo and Steele 12th Annual Sports and Muscle Auction

...billed as the

"Mecca for Collector Automobiles"...

a first rate

collection of the highest quality, most luxurious and collectable European sports, American muscle, hot rods and custom automobiles - both reserve and no reserve.

Also featured

Edelbrock Day, Friday, August 17

hosted by

the Edelbrock team

.

more...

Video: The winner of the 62nd Pebble Beach Concours d"Elegance:
1928 Mercedes-Benz 680S Torpedo with coachwork by Saoutchik. more...



Bonhams and Butterfields Auction
...featured the Ex-GTC Gulf Team Davidoff,the final example produced, 1997 McLaren F1 GTR 'Longtail' FIA GT Endurance Racing Coupe Chassis, a 1966 Ford GT40- Chassis no. P1033, the Ex-NART and Geneva Motor Show 1972/75 Ferrari 365 GTB/4 Daytona Competizione Spyder, Chassis no. 15965, and a 1940 Crocker 61ci 'Hemi-Head' V-Twin Engine no. 40.61.109. more...

(Photo courtesy Bonhams Auction)
Mecum Auctions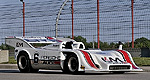 ...featured 'Muscle Cars and More'... Lot S123 1972 Porsche L&M 917/10 Spyder '72 Can-Am Champion Driven by George Follmer, a 1968 Lotus Type 56 #70 Turbine Indycar Driven by Graham Hill, a 1956 Mercedes-Benz 300 SL Gullwing, and a 1936 Auburn 852 SC Boattail Speedster and 1965 Shelby Cobra 289 Roadster CSX 2428. more...
(Photo courtesy Mecum Auction)
R M Auctions - Monterey


...featured a 1938 Horch 853A Erdmann & Rossi Sport Cabriolet, a 1955 Ferrari 410 Sport Berlinetta, and a flawless 1938 Talbot-Lago T23 Teardrop Coupe. Two legendary race cars - a 1968 Ford GT40 Gulf/Mirage Lightweight Racing Car, chassis P/1074, and an unrestored 1967 Ford GT40 MK I. more...
(photo courtesy RM Auctions)

I addition, RM Auctions presented a remarkable collection of vintage motorcycles - Harley-Davidson, Indian, Excelsior, Wagner, Brough, Cleveland, BSA and Flying Merkel.
AUTOMOBILIA was presented at Pebble Beach Week with the Pebble Beach RetroAuto and Automobilia Monterey.